A while ago I found this awesome website online called Penzu.  Penzu is a site where you can create  a private online diary and setup multiple journals.  It has a similar basic editor to WordPress where you can just write.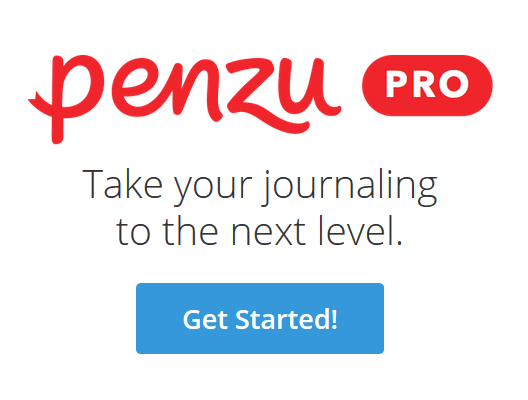 In addition, the cost of having a Penzu Pro account is extremely reasonable, so if you are looking for somewhere away from WordPress to draft your Blog Posts to publishing stage, consider setting up a Penzu paid account, and creating a Blog Post Journal just for your WordPress Posts.
Once you have an archive of entries that are ready to publish, you can just copy and paste from Penzu straight into WordPress, add your images and videos and hit the publish button.
Creating your WordPress Posts in Penzu will also solve the problem of where to find them when you want to publish.
I don't know about you but I've had Blog Posts stored all over the place – in Microsoft Word, Google Docs and Scrivener.  Sometimes a distraction comes up and I don't get back to finishing off the post.  And then when I do want to finish it, I have trouble finding it on my computer.
As search engines like sites with lots of good quality and unique content, you can churn out your Blog Posts in Penzu and create a good archive of future posts to publish in WordPress.
You can even use it to as ideas come to you, and finish them off later.  Just do a journal entry with a title and enough text to remind you about what you want to write about and write it up properly when you find the time.
Before you know it you'll have an arsenal of posts to publish on your WordPress site and keep your website visitors happy with new and regular content.
Penzu Promo Video
Here is a short promo video for Penzu.