Okay I admit it, I'm addicted to Downton Abbey.  Season 5 hasn't aired in Australia yet but according to my online research it aired in the UK a couple of months ago.
It's also currently screening in the USA on PBS.  Australians still need to wait a bit longer to see it.
For those who just can't wait, it is possible to watch online TV in another country if you you know how.
What you need is a VPN program with a company such as IPVanish.
First you'd need to buy an account, download and install their software on your computer and configure that program with your VPN account details.
Then close the web browser that you intend on using to access online TV in another country.
Once that program is set up, open it.  You will then be given a list of Cities and servers – connect to the country you want to look like you are in.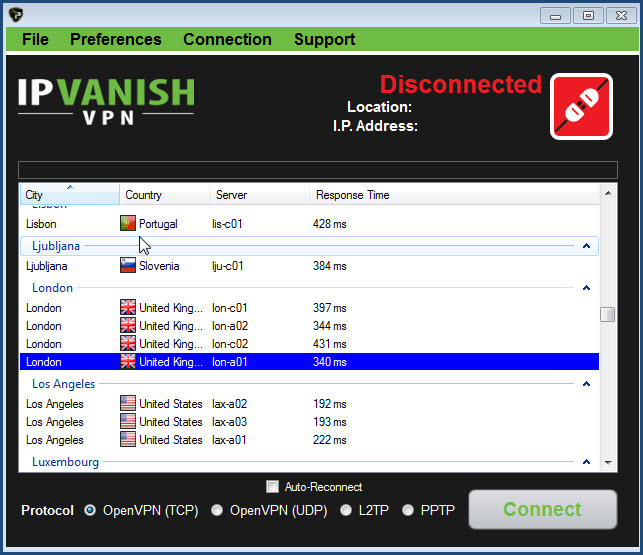 Once IPVanish displays you are connected in Green, you can then open your web browser and visit the online site that has the TV show you want to watch.  It's that easy.  To find out what is screening where use Google to research it.
The thing is, without a VPN you can't watch videos and other content on some international sites because they can tell by your computer's IP Address what country you are in.  IPVanish gives your computer a new IP Address, which corresponds to the country that hosts the content you want to view.  It's pretty cool and suddenly the big wide world isn't so small.