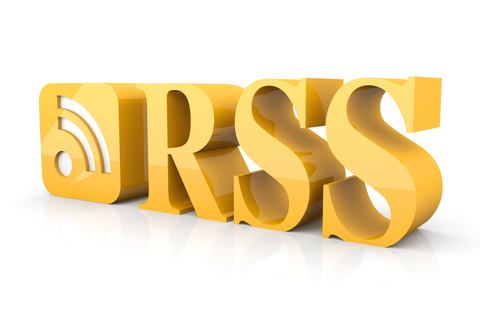 One of the most misunderstood features of WordPress, and other Blog style platforms is that your website visitors can subscribe to your website's RSS Feed.
What this means is that every time you publish new Blog content (which you might call News on your site), that published content is automatically sent to your subscriber's email address or to their Feed Reader.  If your website is configured correctly your visitors can normally choose the subscription method that they prefer.
A Feed Reader is a program or service that amalgamates Feed Subscriptions so that they can all be read in one place, such as Feedly.  This is great for people who do a lot of internet searches on their favorite topics.  They can subscribe to their favorite Blogs and never miss a post from those sites.  Every day Feedly updates their Feed Reader with the latest posts from sites they subscribe to.
Why I recommend WordPress as a website platform for my clients is because the client can publish their own Blog or News articles to the site, as well as edit and update their pages, as well as build a subscriber base to their site using RSS.
When someone is subscribing to your site they are essentially saying to you "Yes I like your information, I would like to be sent more".  Not everyone who comes to your site is a buyer straight away, but a subscription option is a way for people to stay in touch with you.  If you are publishing regular posts or news articles it may prompt that subscriber's memory when they receive new information from you that yes, they want to buy a product or service from you.  Or they may just want to read any new content that you publish because you are teaching them something useful.
If you are selling products or a service, the Blog format is a great way to provide additional product information to your website readers and subscribers.  For example, a site that sold mobile phones might publish a Category of Blog Posts on getting the best from their Android Phones.  These posts could talk about cool Apps that are available for Android as well as other information about how to work around known issues.  It can provide a level of customer service in that customers don't need to call you up, they can read your blog posts and either make a buying decision or fix a problem without bothering you.  And you can also educate and teach your customers about whatever it is that you sell or provide.
Whilst putting together content regularly is frankly a big pain in the neck for some business owners, you are doing yourself and your existing and potential customers a big dis-service if you don't.  I know from my own buying experience, I tend to buy from sites that have comprehensive information about their product or service.  If I buy software for example, I often read all their FAQ's to make sure it has all the features that I want.  I will watch demonstration videos on how it works before I buy.  I will review all the other important information.  Essentially the better this information is put together the more sales you will generate.
With WordPress, not only can you put out the written word in a post but you can also embed videos for people to watch, or audio files for them to listen to, in addition to offering items to download.
One way to generate good content for your site is to think of all the possible questions your client's ask you and get to writing posts on those topics, or put together some videos or audio files . WordPress can handle all these content types, and through RSS and the power of sharing on Social Media, you have the ability to create a very informative website about whatever it is you sell or provide services for.
Lastly, WordPress allows you to build an Authority Website.  An authority site is a site that Google considers has a lot of great information on a particular topic.  If your website only consisted of pages, eventually you'd have too many pages to make the site helpful.  This is why the Blog format is so good.  You can continue to publish so much information and the posts are stacked on the Blog page, one above the other.  As we can divide our posts into Categories, we can display all our Blog Categories and people can find the information that interests them.