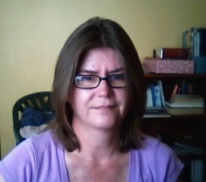 Belinda Hodge
Business Owner and Geek Girl
Like many in the WordPress community, my web development life began when I wanted to build a website for a business that I owned.  I privately studied WordPress and Search Engine Optimisation and got that site to the very top of page one of Google.  And then repeated the exercise with a few other sites.
Even before that though I was completely captivated with what was possible on the web and started experimenting with websites long before I built my first WordPress site.  In fact, not long after I got online (mid 90's) I began playing and experimenting with any platform possible – from those companies that offered free websites to making websites in Microsoft Word!
WordPress certainly wasn't easy to learn but something in me persisted and eventually friends and their friends started wanting websites.  If you had said to me all those years ago one day you'll be working building websites for real clients I would have said "you're dreaming".
For the last four years I've been building WordPress sites full time.  I work from my home office in Margate, Qld.
Prior to that I ran a computer repair workshop for five years and studied computer networking at TAFE, Qld.  I also spent 20+ years working in the financial services industry, and for most of that time, ran my own financial services business.   Then I saw the Internet and I thought "that's where I need to be".